FOR GREASE LUBRICATED SYSTEMS
MPS 898 is very water-resistant and therefore highly suitable for use in situations where water contamination/ingress is a problem. 
MPS 898 is recommendable for systems with little or no rotation such as rudders.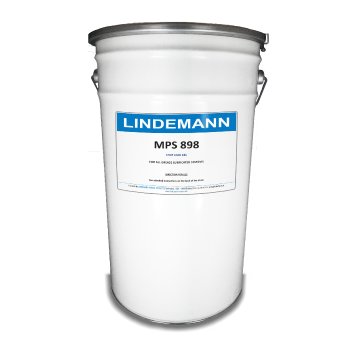 MPS 898 is an opaque, 100 % synthetic grease whose performance sets new standards for lubrication. MPS 898 works equally well in the temperatures from -40 ° C to +400 ° C. MPS 898 does not melt or drip, is extremely rigid and will not change its shape. It provides corrosion protection, seals bearings from water and contamination, and retains its structure and form, which remains stable under high shear. It will not emulsify and will perform exceptionally well in salt water conditions.
Very high resistance to water, base and acids
Does not contain silicones
Is inactive
Is non-toxic
Contains no wear metal particles
Reduces wear significantly
High shear stability
More durable than other types of grease